TRIFI
- A house for F. and T.
TRIFI is a reconversion of a family house in the green belt around Brussels. The design is centred around the garden as it was the main element the client fell in love with when buying the property.

We opened up the interior to maximize the connection with the sloping landscape and added an exterior room that mediates between the interior and the exterior.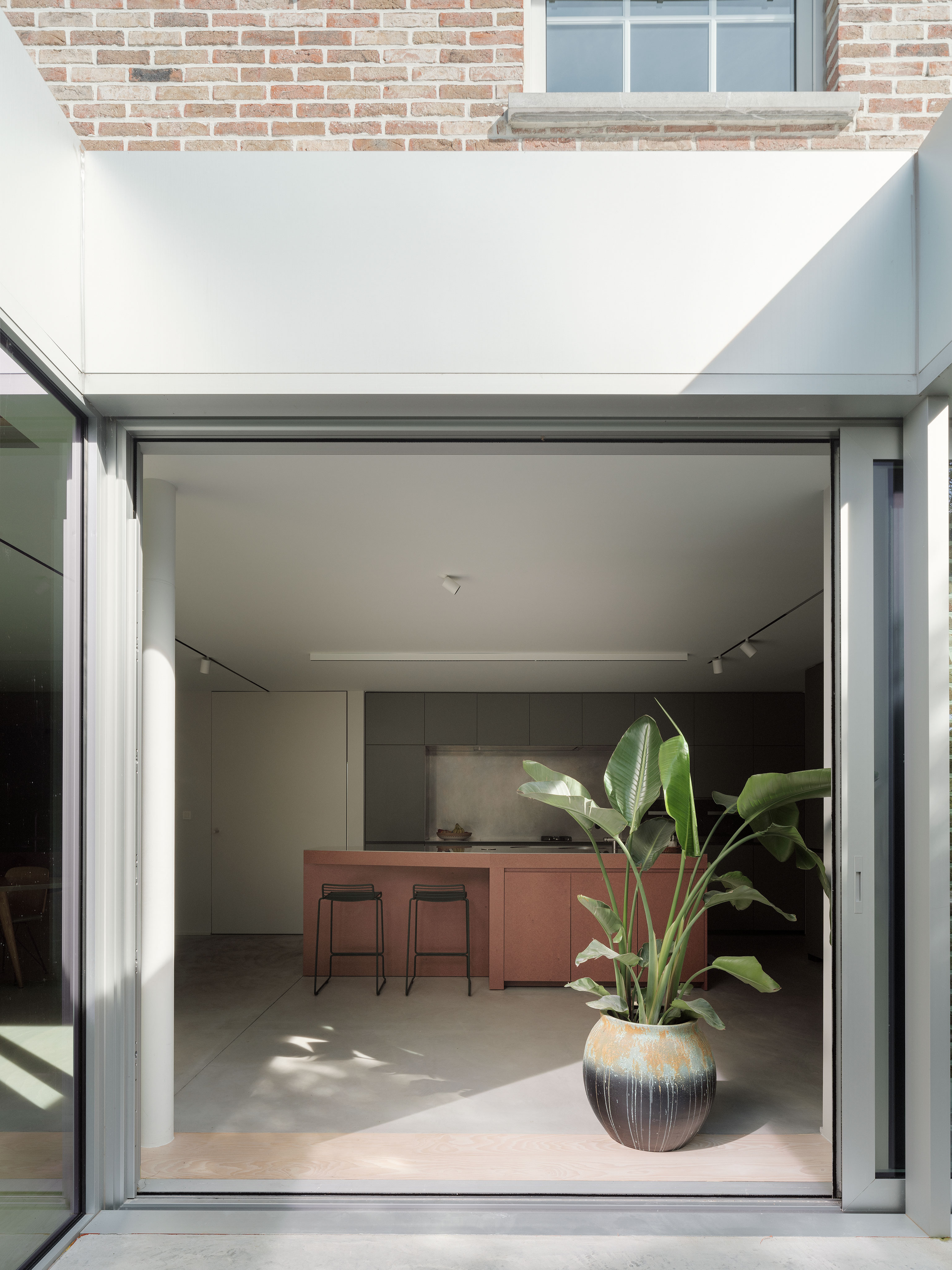 The use of natural anodized aluminium in the construction of this intermittent space expresses our love for materials that reflect natural light. It acts as a sun barrier for the terrace while simultaneously reflecting the sunlight within the adjacent living room and kitchen.