OO3707
- A church and masterplan in Herentals
This church situated in Flanders takes the form of a holy mountain. The figure of the mountain is recurring in Christian texts. It appears as a place of retreat, prayer and communion. Its verticality represents the cosmic link between heaven and the mundane world of our daily lives. The concrete structure, partly covered with wild grass, appears as worn-out and sculpted by rainy waters running towards a pond created at the bottom of the church, among the hollow remains of an old fortification.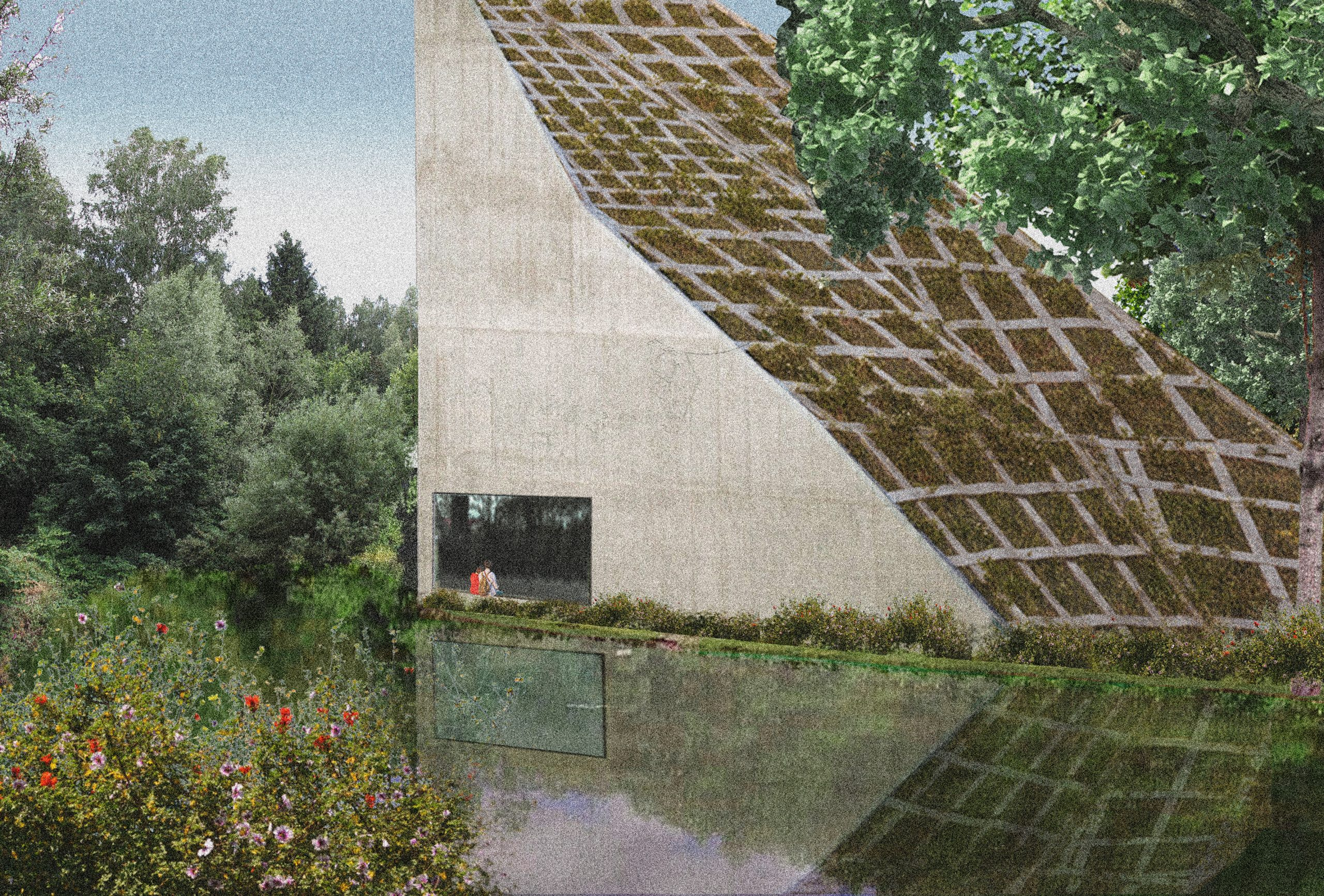 ---
Location Herentals(BE)
---
completion competition, Vlaams Bouwmeester, OO3707
---
client Kerkfabriek Onze-Lieve-Vrouw te Herentals
---
program Study assignment for the elaboration of a development vision and for the construction of a contemporary Catholic church and sacred meeting space
---
architecture
i.s.m.architecten
i.c.w.
Muoto
& rAAk
---
images:
i.s.m.architecten
i.c.w.
Muoto
---
consultants: rAAk, Bollinger + Grohmann, Kahle Acoustics, Bureau Bouwtechniek, RACO, Cluster
---
with thanks to: Lauren Vangilbergen for his assistance