LECO -
A shop for W.
One of the first projects we did (i.c.w. Christian De Haas) was to design a low-budget showroom for Brussels based fur couturier Walter Lecompte. The exterior as well as the interior of the building, situated in downtown Brussels, was listed as a monument. As a result we could not interfere with any of the existing historical elements.
The program stipulated by the client was intense in relation to the limited floorspace (40 m2). It had to encompass a small office, a fitting space and a meeting desk.
The design was conceived as an object. To further accentuate this, the available floorspace was compressed, detaching the new design from it's surroundings and creating the possibility to move around it. Lastly, vertical elements were added to create a suggestion of space.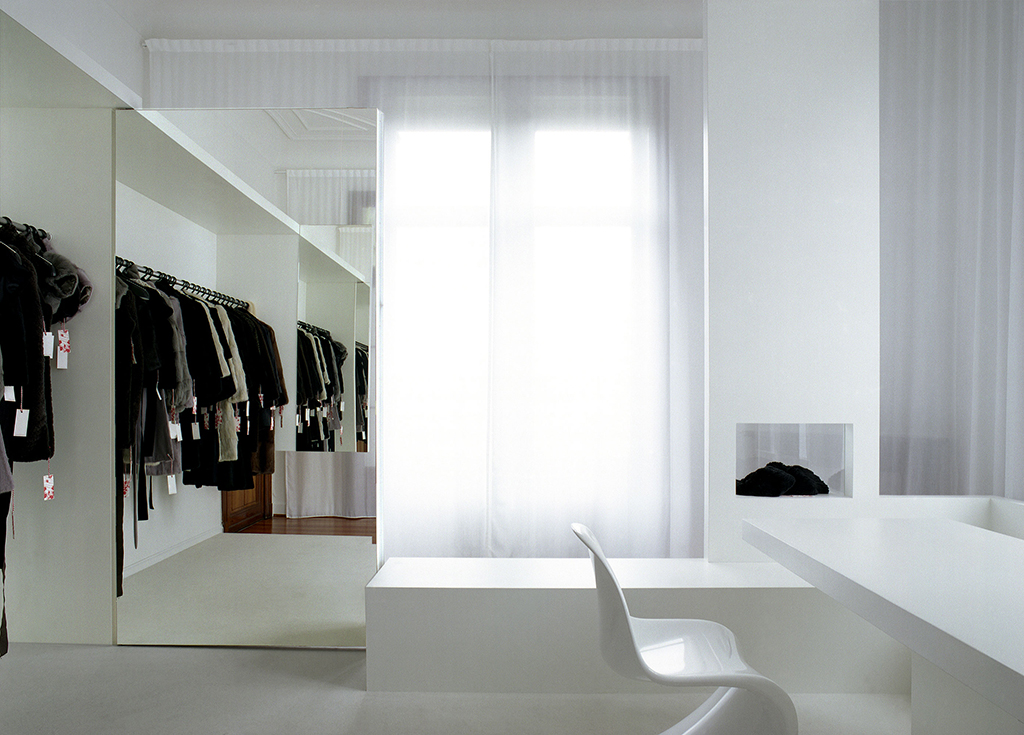 There is a continuous interplay between the old and the new which, aside from its form, is reflected in the choice of materials and the addition of translucent white curtains in front of the existing walls.
The palette of materials – white lacquered mdf, a white carpet and a clear glass display – was kept low key in order to leave full attention to the objects on display further guided the choice of materials.
---
Location Brussels(BE)
---
completion 2005
---
client Walter Lecompte
---
program shop
---
architecture unknown
---
interior architecture
i.s.m.architecten
i.c.w. Christian De Haas
---
photographs
Frederik Vercruysse
---